European Union Visitors Programme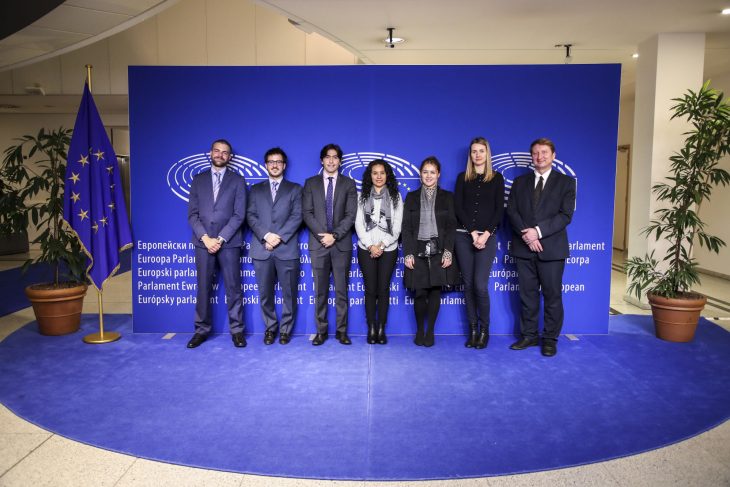 The European Union Visitors Programme (EUVP)'s mission is to promote the European Union's values, interests and smart power in the world, and engage in open and frank dialogue with external partners by organising study visits to the European Institutions for young political leaders and opinion formers from outside of the EU. The EUVP aims to contribute to a stronger geopolitical EU by substantially increasing the EU's global outreach and impact, with particular attention on EU accession countries, neighbouring countries, strategic and main trading partners, continental democracies and interparliamentary assemblies.
The EUVP has existed since 1974, and is jointly managed by the European Parliament and the European Commission, with the EU Delegations and the European Parliament Liaison Offices outside of the EU playing an essential role in the selection of visitors. The EUVP's distinguished Alumni include many former and current national political leaders, high-ranking government officials, human rights activists, academics and journalists. Until today, the EUVP has welcomed over 4 000 visitors and has been cooperating with 96 countries around the globe.
The EUVP seeks to cultivate long-lasting relationships between visitors and their European colleagues in order to sustain and maximise its impact. It therefore has a longer-term commitment to remain in touch with its distinguished Alumni after their visit with the aim of creating a global network of friends and supporters of the EU.
The EUVP regularly engages with its Alumni through different communication channels such as its Facebook page and blog. It also organises on a monthly basis online conversations with the Alumni as well as quarterly webinars dedicated to strategic priorities of the European Union and promotion of international partnerships.
Moreover, the EUVP Alumni receive access to an exclusive online platform of former participants where they can meet and network with like-minded peers and stay up-to-date with current EU-related events and news of their interest.
Stay tuned for updates
Subscribe to our newsletter and receive the latest news and stories from the EU Alumni Community.