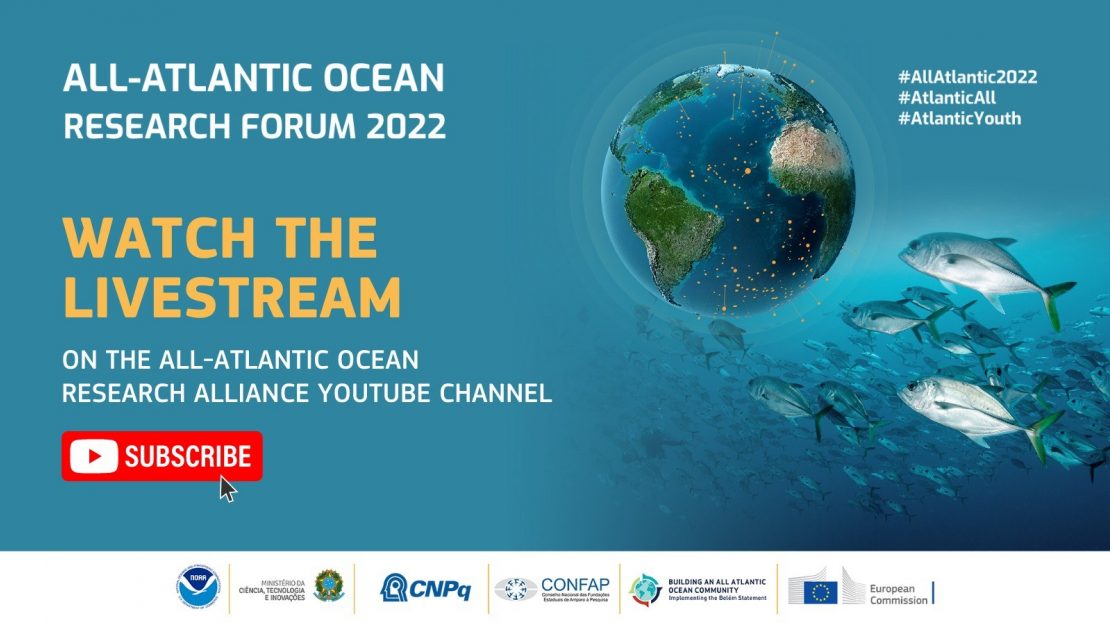 Description
Join a major achievement for science diplomacy! From July 12-14, Washington, D.C. hosts the ministerial event of the #AllAtlantic2022 Ocean Research Forum, which will feature the signing of the first All-Atlantic Ocean Research and Innovation Alliance Declaration — a new framework for effective cooperation in marine research and innovation.
The All-Atlantic Ocean Research Alliance 2022 Forum is co-hosted by the United States and Brazil, in collaboration with the European Commission.
From May 31-June 2, Brasilia hosted the Scientific Event online. This event focused on scientific meetings and side events amongst the All-Atlantic community and was an opportunity for researchers, policy makers, funders, industry, academia, and youth to share the important work they have been doing in the Atlantic, collaborate to co-create innovative solutions to today's challenges, and work towards more cooperative and sustainable research throughout the Atlantic.
Outcomes from the Scientific Event will be highlighted at the Ministerial Event in Washington, D.C. the week of July 12-14 (streamed live), which will also feature ministerial interventions and the signing of the All-Atlantic Ocean Research & Innovation Alliance Declaration.
The Declaration outlines the vision of the All-Atlantic and will build upon collaboration between existing initiatives in the Atlantic Ocean on ocean research and innovation. The main ministerial event will be accompanied by side events hosted at several Embassies.
Stay tuned for updates
Subscribe to our newsletter and receive the latest news and stories from the EU Alumni Community.