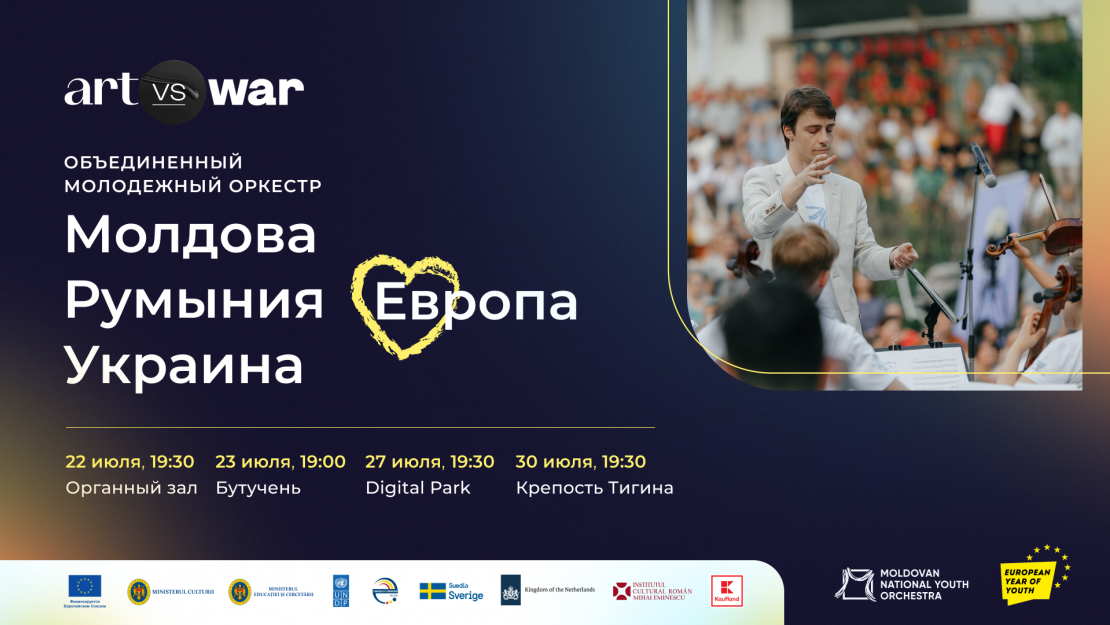 Description
Young musicians from Europe, the Republic of Moldova, Romania and Ukraine have prepared a unique performance of soundtracks written by famous composers who compose music for films.
Thanks to the mastery of the artists, you will be able to move into the atmosphere of Oscar-winning films. Come on July 30th at 19:00. 30 to the Tigina Fortress to spend an unforgettable evening.
The concerts are organized with the financial support of the European Union in cooperation with the Ministry of Culture, the Ministry of Education, the Moldovan office of the UNDP, the Eastern Europe Foundation, Sweden, the Dutch Embassy, ​​the Romanian Cultural Institute. Mihai Eminescu, the Kaufland Moldova supermarket chain.
Stay tuned for updates
Subscribe to our newsletter and receive the latest news and stories from the EU Alumni Community.