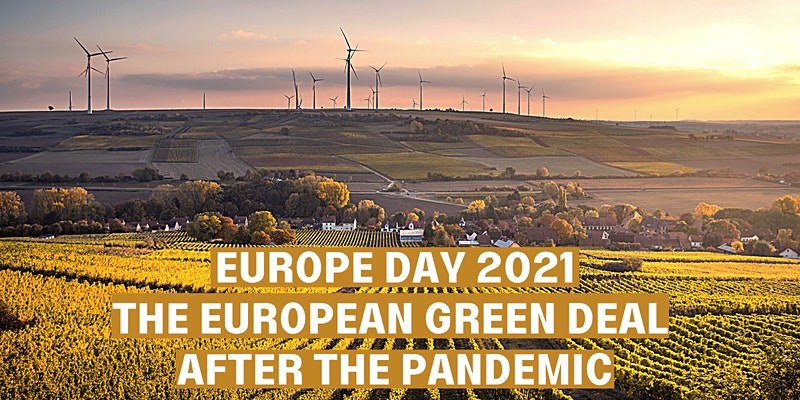 Description
Join this Europe Day 2021 panel discussion online or in-person at RMIT University in Melbourne, 10 May 12 -2pm (AEST).
***************************************************************************
Welcome Address
Michael Pearce SC, Honorary Consul General of Germany
Introductory Remarks on the European Green Deal
HE Dr Michael Pulch, European Union Ambassador to Australia, Delegation of the European Union to Australia
Australia's Climate Policy in the Lead Up to the Glasgow COP
Marian Wilkinson, Australian Journalist and Author
Can Australia Leverage the EU Green Deal to Boost its Own Energy Transition?
David Suder, Deputy Executive Director, Buildings and Property, Director Campus Development at Monash University.
***************************************************************************
NOTE: This event will be held online and in person at RMIT University.
To ensure your health and safety if you are attending in person, we ask that you:
Stay home if unwell
Ensure physical distancing (1.5 metres)
Follow current government directives about wearing masks
If you are attending this event in person, RMIT will retain a digitised record of your name and contact number for a period of 28 days for the purpose of meeting COVIDSafe obligations. Data downloaded from Eventbrite will be stored in a secure online location as per RMIT archiving policy. If you wish to amend your information, please contact the EU Centre of Excellence at RMIT via email eucentre@rmit.edu.au
Light refreshment will be served.
Location: RMIT University, La Trobe Street, Melbourne. The event venue will be advised closer to the event.
Hosted by:
The European Union Centre of Excellence, Social and Global Studies Centre at RMIT University
Australian Institute of International Affairs - Victoria
Delegation of the European Union to Australia
Stay tuned for updates
Subscribe to our newsletter and receive the latest news and stories from the EU Alumni Community.