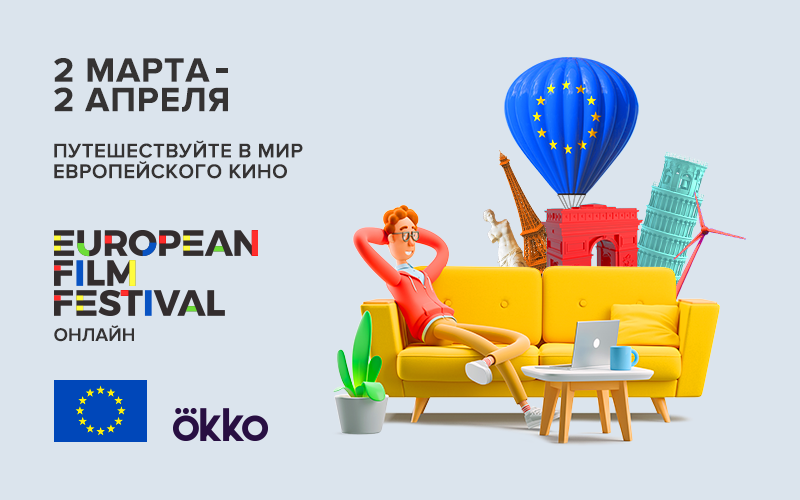 Description
European Film Festival will be held online from March 2 to April 2, 2021 on the Okko(link is external) multimedia service. It is organized by the Delegation of the European Union to Russia with the support of the embassies and cultural centers of the EU Member States. This large-scale event is an opportunity to get acquainted with the best European films of the last few years.
Film lovers in all regions of Russia will see 27 films: each EU Member State is represented in the program by one film. All films were appreciated by the critics and have received prestigious awards, including Oscar nominations for Best Foreign Language Film.
Stay tuned for updates
Subscribe to our newsletter and receive the latest news and stories from the EU Alumni Community.