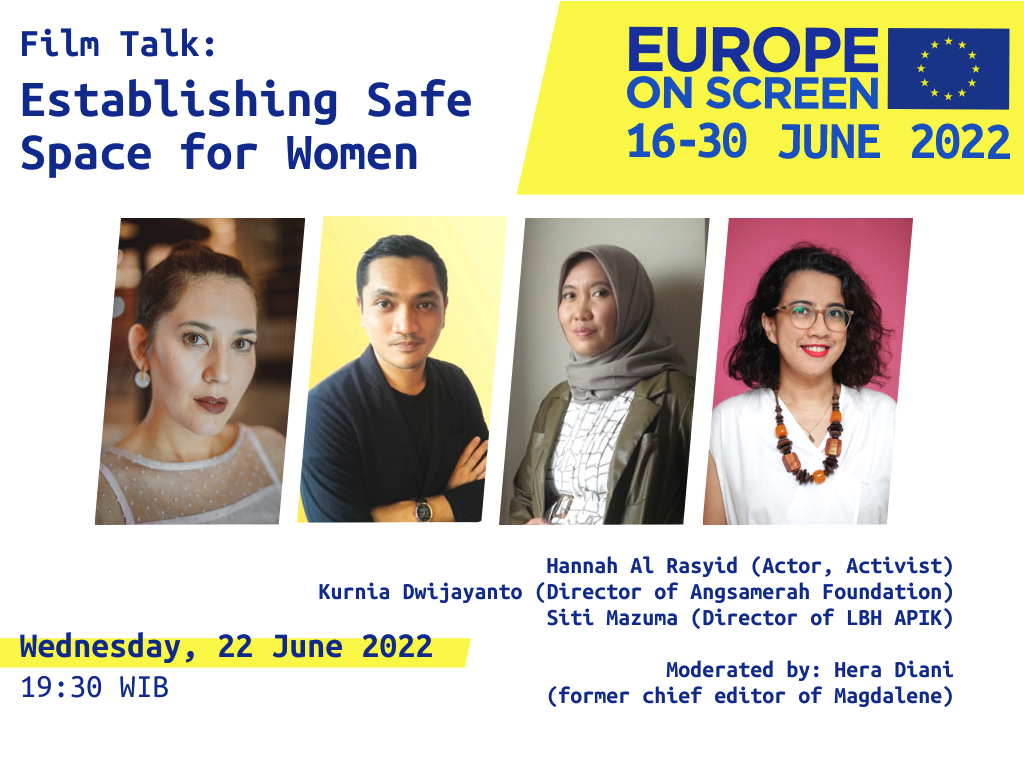 Description
The film talk will discuss topics about the necessity to establish safe spaces for women everywhere, in all aspects of life. The talk reflects the common theme shared by three films screened in EoS 2022, i.e. Dying to Divorce by Chloe Fairweather, The Fam by Fred Baillif, and Sisterhood by Sophie Dros.
The talk will be moderated by Hera Diani (former chief editor of Magdalene), and will be joined by Kurnia Dwijayanto (director of Angsamerah Foundation), Hannah Al Rasyid (actor, activist) and Siti Mazuma (director of LBH APIK).
Stay tuned for updates
Subscribe to our newsletter and receive the latest news and stories from the EU Alumni Community.