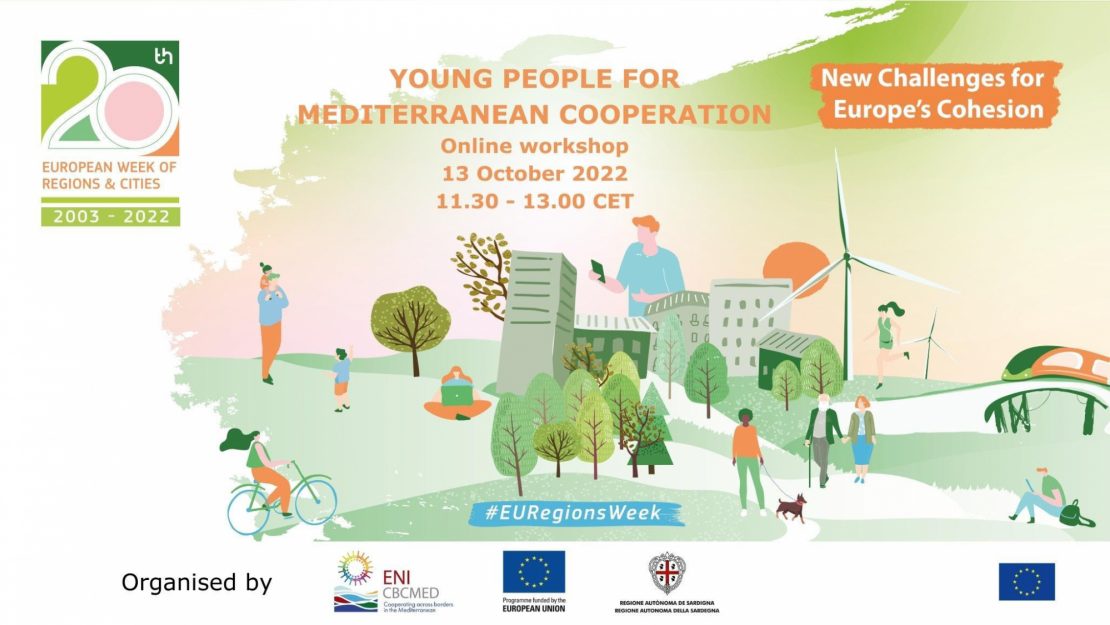 Description
Join the online workshop "Young people for Mediterranean cooperation" taking place on the 13th of October from 11.30 to 13.00 CEST in the framework of the European Week of Regions and Cities.

As 2022 marks the European Year of Youth, the workshop aims to showcase inspiring cooperation stories of young people from both sides of the Mediterranean - including representatives of ENI CBC Med projects - and celebrate their contribution to positive and constructive Euro-Mediterranean relations. To find out more information about the event, please visit the Programme website.

If you wish to attend the event, we kindly ask you to register at your earliest convenience at the following link: https://bit.ly/3SiZiNn (Workshop code - 13WS22471). You will need to create an account and then add the event to your agenda but it only takes a few minutes.
Stay tuned for updates
Subscribe to our newsletter and receive the latest news and stories from the EU Alumni Community.