Fulbright Schuman Program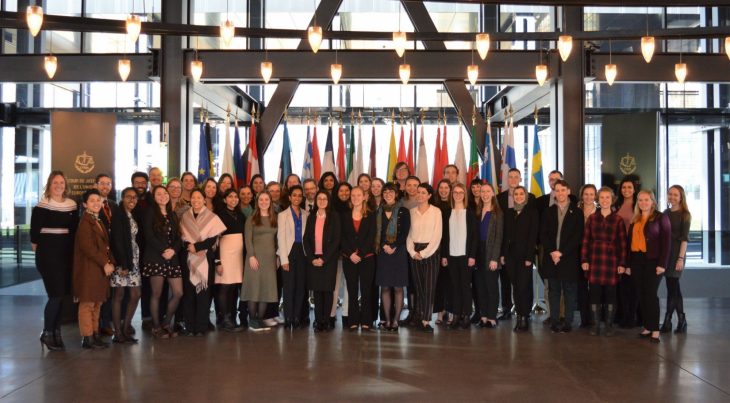 The Fulbright Program is the flagship international educational exchange program sponsored by the U.S. government and is designed to increase mutual understanding between the people of the United States and the people of other countries. While the Fulbright Commission in Brussels administers the Fulbright Program for citizens of Belgium and Luxembourg as well as participants in the Fulbright Schuman Program, the program operates in over 160 countries worldwide and awards approximately 8,000 grants annually. More than 380,000 "Fulbrighters" from over 160 countries have participated in the program since its inception in 1946.
The Fulbright Schuman Program which was created in 1990 and is jointly financed by the U.S. State Department and the Directorate-General for Education and Culture of the European Commission provides grants for Americans and Europeans to study and conduct research. The program funds graduate and postgraduate study, research, and lecture proposals in the field of US-EU relations, EU policy, or EU institutions for interested American and EU citizens.
During their time in the United States or Europe, Fulbrighters have the opportunity to meet and work with leading researchers in their fields and to connect with top scholars from all over the world, both in their daily work and during specially organized orientations and enrichment seminars. After the completion of their grant, they become part of a prestigious network of Fulbright alumni around the world.
More than 435 grantees have participated in the Fulbright Schuman Program since 1990. Its alumni, scattered all over the world, represent nearly every field of study imaginable and run the gamut from academics and civil servants to politicians and public figures.

Stay tuned for updates
Subscribe to our newsletter and receive the latest news and stories from the EU Alumni Community.