Global Cultural Relations Programme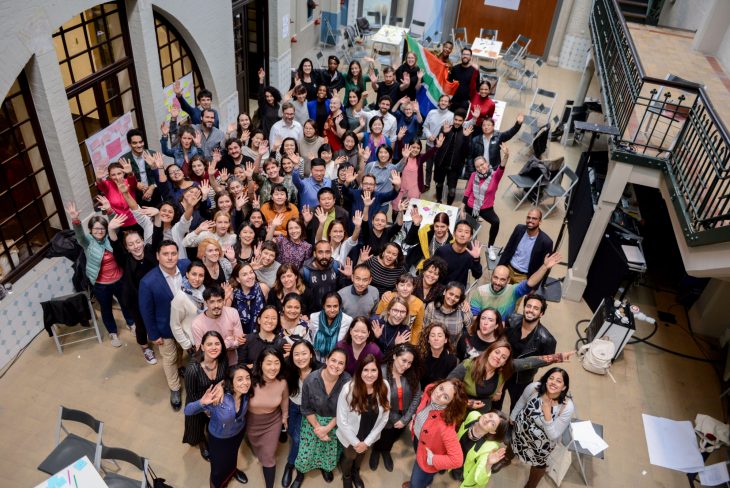 The Global Cultural Relations Programme (GCRP) is the flagship training programme of the Cultural Relations Platform and aims to connect cultural professionals from all over the globe.
The programme is designed for cultural and creative practitioners with an interest and experience in international collaboration. It develops participants' skills and supports them to engage in international cultural relations through tailored peer-to-peer learning, cross-cultural collaboration and global networking.
The key objectives of the GCRP are knowledge sharing and community building.
Since its launch in 2016, the programme has built a community of 120 professionals from six continents and diverse cultural and creative sectors.
The Cultural Relations Platform keeps in touch with this community through its website and social media. This includes regularly sharing interesting activities and opportunities and inviting alumni to participate in its live and online events (seminars, roundtables, webinars, etc.). Alumni also have the opportunity to shape future editions of the GCRP.
In 2019, the Cultural Relations Platform reunited more than 80 GCRP alumni in Brussels for a 5-day training and networking event. The gathering enabled alumni from diverse editions of the programme to meet and work together to develop transnational and collaborative projects.
In addition, the Cultural Relations Platform closely follows the activities and engagements of the alumni at the local, national and international level and regularly communicates about their recent achievements, such as a book publication, a grant awarded or a diploma obtained.
GCRP alumni at a glance:
120 global cultural professionals
from public, private, and civil society organisations
from all over the world
The Cultural Relations Platform is a project funded by the European Commission, launched in April 2020 to support the European Union to engage in international cultural relations within the framework of the EU strategy for international cultural relations. The overall objective of the platform is to strengthen the EU's ability to engage meaningfully with different audiences and stakeholders in third countries, through cultural relations activities. More information: https://www.cultureinexternalrelations.eu/
Stay tuned for updates
Subscribe to our newsletter and receive the latest news and stories from the EU Alumni Community.