"Culture reminds us of what makes us humans and what unites us despite our differences"
Beth Ponte participated in the Global Cultural Leadership Programme (GCLP) five years ago. In the questionnaire she told us more about her work, the role of culture in today's world and the similarities between Brazil and the EU.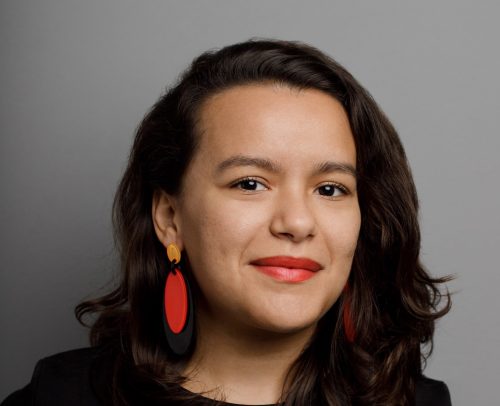 Name: Beth Ponte
Programme & year of participation: GCLP – 2016
Profession: Arts Manager, Researcher and Consultant
Nationality: Brazilian
Current residence: Salvador, Brazil
In my position as a researcher, I focus on…
creating and sharing knowledge about/for the cultural sector. As a manager and consultant my focus is to help arts organisations to improve their management, to achieve their mission and to impact their communities/audiences.
What I enjoy most about my work is...
how diverse the cultural and creative sectors are. At the same time, I may be working on research, consultancy or training projects with museums, heritage, audio-visual, performing arts or public cultural policies.
Impact of COVID-19 on my work:
I came back to Brazil just a couple of months before the pandemic. The pandemic required a complete shift of focus. I engaged myself in research projects on the impacts of COVID-19 on the creative sector (alongside the Observatory of Creative Economy of Bahia /OBEC) and on the museum sector (with ICOM Brazil), for instance. Due to the digital acceleration in the whole sector, I was able to work on projects from different regions in Brazil and internationally.
During the pandemic I have learnt…
that we never stop learning.
If I were not an arts manager and researcher, I would be...
still a manager but maybe in the non-profit sector, somehow involved with organisations and strategy consulting for social causes.
If I could change one thing about the world, I would...
make social justice more appealing than capitalism.

In my opinion, the most important role of culture in a globalised world is…

to remind us of what makes us humans and what unites us despite our differences.
Culture can contribute to social inclusion by…
challenging the very idea of inclusion/exclusion. Everybody belongs to the same society and has capacity to thrive, but we don´t have the same opportunities. Access to culture can contribute to it by fostering imagination and by creating hope in the future. If you believe in change, you begin to change the world around you, and this is powerful.
For me, the EU is…
an ongoing project. A political experiment that reminds us that we cannot take peace and democracy for granted and that prosperity comes with accountability.
The similarities between the EU and Brazil are...
some of the challenges we face regarding our common future, such as climate change, democratic values and impacts of digital transformation. Specifically in the cultural sector, we both deal with challenges regarding the social value of culture in a world in crisis.
My hopes/expectations for the EU-Brazil relations:
I hope that Brazil recovers from this moment of deep crisis and can return to looking positively into the future, dialoguing with the EU and playing again its crucial and sound strategic role in international relations.
My vision for the EU in 20 years is...
that it can turn itself into a successful project by helping the world face the biggest challenges of our generation: climate change and social inequality.
This book has inspired me:
"Hope in the Dark", by the essayist, feminist, and activist Rebecca Solnit.
My motto/philosophy of life is:
Be the change you want to see in the world.
Connecting EU Alumni is relevant because...
it is a way to maintain the spirit of cooperation, discovery, and exchange.
What makes the GCLP a unique programme is…
the consistency of its actions over time, the quality of the network and the ability to create lasting connections between cultural leaders from different countries.
The most remarkable change before and after my participation in the GCLP is…
the broadening of professional and international perspectives it brought to my career. GCLP inspired me to look for new international experiences. In 2018, I was granted a German Chancellor Fellowship for Future Leaders from Alexander von Humboldt Foundation and had the chance to develop the project Quality for Culture.
3 reasons to participate in the GCLP/GCRP:
1) to get to know amazing and inspiring cultural leaders, the main legacy of every exchange programme; 2) to keep learning in an international context; 3) to open new opportunities in your career.
The Global Cultural Leadership Programme (GCLP) is the flagship training programme of the Cultural Relations Platform. From 2016 to 2019, the GCLP has gathered 120 cultural leaders from EU and non-EU countries to develop and strengthen their cultural leadership skills and foster international cultural cooperation. In 2020 it has been renamed and now operates under its new title Global Cultural Relations Programme (GCRP).