EU Alumni High Level Talk in Canada
The first event of the EU ALUMNI Initiative took place in Montreal on 14 November 2019.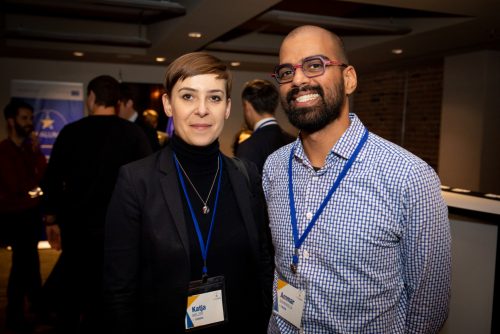 EU ALUMNI has kicked off its activities with a small networking event in Montreal on the 14th of November 2019.
Participants of this first ever event gathered together in Montreal and exchanged experiences while getting to know other alumni representing different EU programmes and meeting representatives of the Delegation of the European Union to Canada. This informal reunion may set the baseline for future gatherings in other provinces in Canada, aiming at welcoming EU Alumni in an open and collaborative atmosphere.
The participating alumni enjoyed a unique event closing, joining the concert of the European Union Youth Orchestra – one of a series of guest concerts in several Canadian cities in mid-November.
The EU Delegation to Canada fostered through this event its contacts with the existing EU alumni communities, establishing personal connections while building on the recently created LinkedIn group for the EU Alumni in Canada.