"We need more people to put their skills towards the greater good of societies and the planet."
Dr Mbongiseni Buthelezi is the Executive Director of the Public Affairs Research Institute (PARI) in Johannesburg. He participated in our partner programme EUVP in 2020 and spoke to us about the focus of his research, the impact of literature on his work and how PARI is shaping change towards the eradication of poverty and inequality.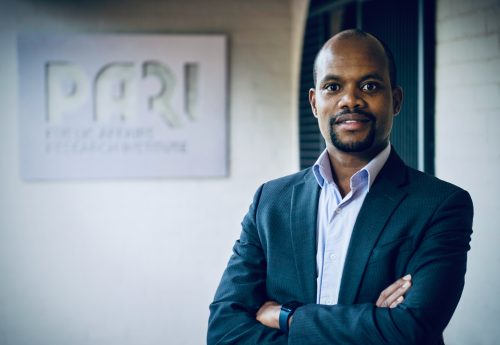 Short Bio of Dr Mbongiseni Buthelezi
Mbongiseni Buthelezi holds a PhD in English and Comparative Literature from Columbia University, New York, where he also obtained a Master of Philosophy in English and Comparative Literature. A dedicated scholar, he graduated cum laude from both the University of KwaZulu-Natal and the University of Natal, earning a Master of Arts in English Studies and Bachelor of Arts (Hons.) in English and Drama, respectively. Working in various academic and activist capacities, Mbongiseni has been interested in how the state interfaces with citizens in areas that include land restitution, the role of traditional leaders in governance, heritage and public archives.
With various collaborators, he has researched and written on the state's constructions of the identities of citizens in KwaZulu-Natal through heritage discourse and commemorative events. He has also written on land and citizenship rights in rural areas and the role of traditional leaders in the realisation of these rights, as well as the dire state of public archives and its implications for accountable government.

You are the Executive Director of the Public Affairs Research Institute (PARI) in Johannesburg. What is the aim of this institute?
The Institute undertakes research on the state and on democracy in South Africa. It also undertakes advocacy in partnership with partners inside state institutions and in civil society for the improvement of the management and functioning of the state in order to deliver on the promise of democracy, especially for those who need the state the most.
Can you give us an example of a PARI project?
Our Energy and Society programme is asking questions about the just energy transition that are not part of mainstream discussion when they should be. These include: What would just energy distribution look like for impoverished communities? How can models being developed and implemented include ending energy poverty as a key social justice outcome? Our findings have formed part of our advocacy campaign to influence policy decisions, not just in South Africa but in other countries as well. We are part of the International Network of Energy Transition Think Tanks, a grouping established under the leadership of Agora Energiewende in Berlin to collaborate as civil society organisations across countries in the developing world.
You have an academic background in English and Comparative Literature. What impact does this have on your current work and what induced you to change your research focus?
My interest in literature focuses on postcolonial transitions and drawing lessons from other countries for South Africa. I have been interested in questions of governance, democratic deepening, and activism in transition societies. Hence, in literary studies, I studied how some social groups were making use of the past to make sense of their place and to lay claim to entitlements in the post-apartheid present, including claims against the state. This led me to working on the governance of rural areas and mining-affected communities by traditional authorities and challenging the unfair treatment of communities by the powerful, which eventually brought me to working on the South African state. I still draw on literature a great deal for what I write – the work of novelists who have written about other African societies still influences my thinking. These authors include Chinua Achebe, Ngugi wa Thiong'o, Abdulrazak Gurnah, Tsitsi Dangarembga and NoViolent Bulawayo.
One of your research topics is education. Could you elaborate a bit more on what you focus in this field?
We focus on the governance of education, especially the interface between administration and politics in determining the outcomes of the education system. It is a minor area of our work, but an important one nonetheless.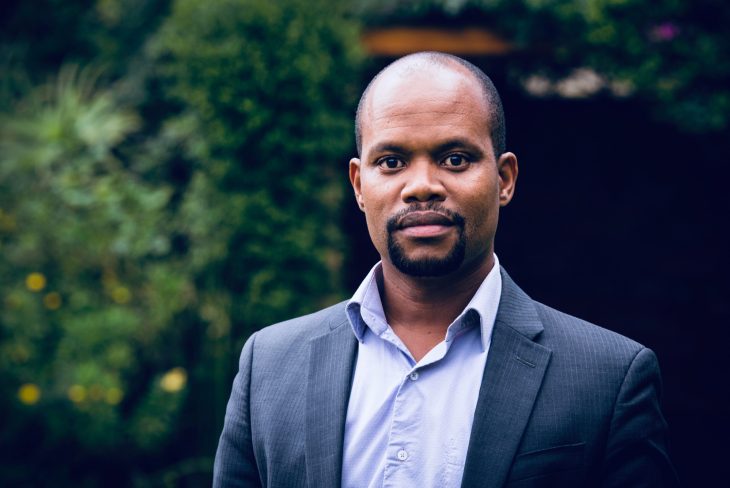 What do you want to generally achieve with your work?
We want to get to a point where the state works more effectively in the delivery of services. At a systemic level, this requires better insulation of public administrations from political interference. To achieve this, we believe various interventions are needed to move the public service towards being more professional than it is at present, including instituting appointment and removal processes for senior administration officials in the public sector that are not unilaterally influenced by elected officials.
We want to see the promise and dreams of the 1994 South African transition to democracy realised – where services are delivered fairly and equitably, and those who have little to no means are better taken care of by the state. To achieve this, we need to move towards the eradication of corruption in the procurement of public goods and services.
Ultimately, we want to see a country in which we are moving towards the eradication of poverty and inequality. There state is central to that goal. We need it to work far more effectively than it does at present.
And what do you enjoy most about your work?
It is thrilling to work with dynamic and smart people from whom I learn new things all the time, both colleagues within PARI and partners in broader networks in which we collaborate with other organisations and individuals. It is satisfying when we run campaigns that yield tangible results. South Africa has a very vocal and influential civil society without which things would be a lot worse in the country, I believe. It is humbling and gratifying to be part of it.
Any career advice that you can share with young professionals that like to work in the research sector?
Research is a very satisfying pursuit. It is especially so when it is research that makes a meaning contribution to the world and to the lives of other people. We need more people to put their skills towards the greater good of societies and the planet, especially in developing countries.
Where do you see similarities between South Africa and the EU?
The one obvious similarity is when it comes to the climate crisis. It is a crisis for all of us. The sooner we realise and accept that we are in the same boat, the better we can set up meaningful partnerships to find mutually beneficial solutions. We are involved in some of these partnerships with like-minded people.

In 2020, you participated in the prestigious EU Visitors Programme. Could you describe your experience?
It was quite illuminating to talk to senior people in the EU administration about policy, institutional arrangements and strategies that make it possible for cooperation to take place across a large number of countries. I was introduced to range of useful contacts in partner organisations both in a number of European cities and across the African continent. I particularly focused my enquiries on the roles played by civil society and how it is integrated systematically into decision-making processes at EU level.
How has the participation in the EUVP influenced your work?
I drew some valuable lessons for how we could look to organise ourselves and work collaboratively in the Southern African Development Community and at African Union level as civil society players. This has led to a stronger focus on working in partnership with organisations in other countries, such as the Africa Centre for Open Governance based in Nairobi, Kenya.
What is your vision for the EU in 20 years?
I would like to see an EU that has a more equal relationship with the developing world. This would entail rebalancing trade relationships and helping grow the economies of developing countries such that the persisting patterns of the global distribution of wealth and want are shifted decisively for the benefit of developing societies.
Do you have a personal motto or message that you would like to share with us?
We are all in this together when it comes to pressing issues of poverty, inequality and the climate emergency. We must work together to find solutions.