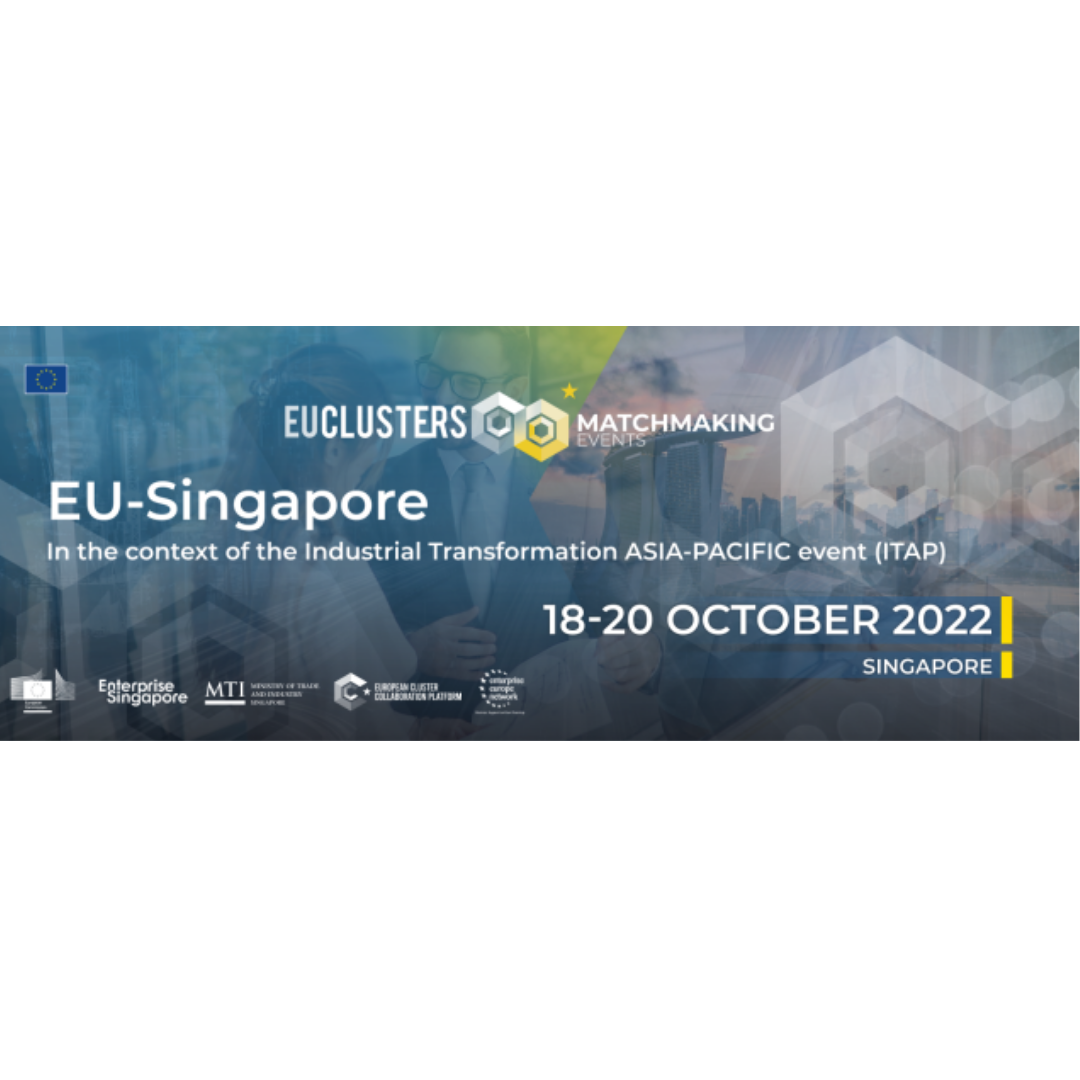 Description
The EU-Singapore Matchmaking event will be developed jointly by the European Commission and EURADA, as well as Enterprise Singapore (EnterpriseSG). These organizations will receive the support of the EU delegation to Singapore and the Singapore Ministry of Trade and Industry. The event will be advanced by the European Cluster Collaboration Platform (ECCP) as well as the Enterprise Europe Network (EEN).
Furthermore, a unique opportunity will be promoted via the participation of Cluster organisations and SMEs from the European Union (EU) – with which EURADA works closely – non-EU COSME countries, as well as Singapore. By means of the exchange among the participants, a unique opportunity to promote Cluster to Cluster (C2C), Cluster to Business (C2B) and Business to Business (B2B) will be arranged.
In addition to this, during the following weeks, a Call for Expression of Interest, which targets cluster organizations and SMEs from the EU and non-EU COSME countries will be available on the ECCP and EEN websites.
The focus areas of the EU-Singapore Matchmaking Event as well as its focus areas are explained on the ECCP website. We encourage you to discover the details of the EU-Singapore Matchmaking Event and Save the date.
Stay tuned for updates
Subscribe to our newsletter and receive the latest news and stories from the EU Alumni Community.