"Alumni are a great way to form connections with people of another nation"
Scott Darby is a former President and Head of Community Development of OCEANS, an EU Alumni network. Scott graduated from University of Wales with a degree in Envi-ronmental Science and later went on to work in the health service before pursuing a master's degree in Arid Land Studies. During his master's degree he spent one year at Texas Tech University in the USA, thanks to a grant from the EU. In the interview, he told us more about OCEANS, what Brexit means for Erasmus+ and how the EU can benefit from alumni associations.
How would you describe OCEANS?
OCEANS is an alumni service for students who participate in a credit mobility between a programme country and a partner country. Essentially students who are doing an exchange semester between a university in the EU or Turkey and one that is outside.
We are a network of people trying to help each other and promote exchanges throughout the wider world while also trying to provide services to our members.
Especially members who are just starting an exchange, because sometimes it can be quite a culture shock to go from one nation to another, so if someone can help you along the way, it can be really important. When people are young, they often have many dreams, and we want to help them realise their dreams or at least get closer to them.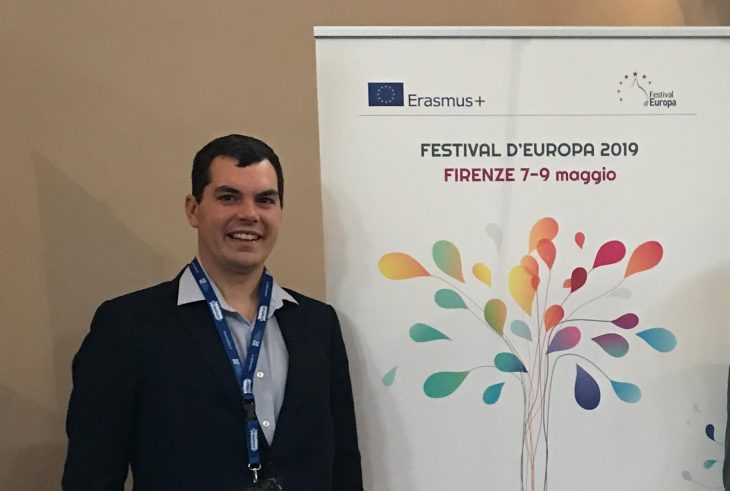 Which countries are the members coming from?

Originally, OCEANS was founded when the EU decided to extend Erasmus between the other 6 developed countries of the world: Australia, Canada, Japan, New Zealand, South Korea, and the U.S. So, our original founding members were from Europe and those 6 nations, but we have spent a long time lobbying the EU to extend it to other countries. Now our members are from all over the world, and we recently are having a strong push in Africa and Latin America. We also have a strong cohort in Asia.
What are the most successful aspects of your organisation?
Our main event is our AGM (Annual General Meeting), which is where we seek to bring as many members as possible to have a more in-depth conversation and find out what their priorities are for OCEANS.
Furthermore, the Erasmus Global Partnerships (EGP) have definitely been our most successful programme. I think our most successful event was the one for the MENA region. We had it in Morocco and connected to over 100 people. It was really an event for people to become more aware of the fact that just because your Erasmus exchange is finished doesn't mean that your involvement in the programme has finished.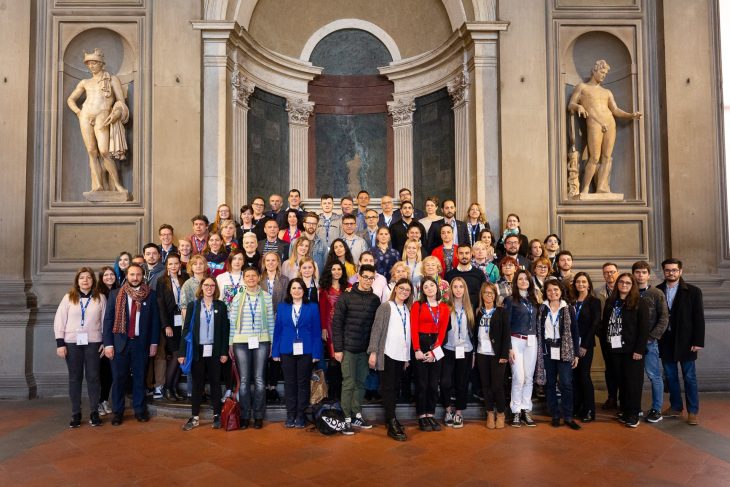 How do you think EU ALUMNI could benefit all groups?
I see it as very complimentary. One of the problems that alumni networks have had in the past is that they are quite siloed. OCEANS has really tried to move away from that, but I think having a bigger umbrella network for all the alumni networks and associations can help bring them together even more. If we work together, we can achieve far more than we can as individuals.
Essentially when you talk about supporting the Erasmus+ alumni, you've got to realise it's almost like paying into a pension pot and you won't see the benefits of it until many years down the line. For example the EU ALUMNI initiative: You and your colleagues probably won't see many concrete results come out of it immediately, but after the years go by, you will really start to see the impact your project has made and similar to this example, the EU has got to have that longsighted ability and foresight. Just like a pension pot, the more you put into it, the bigger it gets, and the more you get from it at the end of the day. It's a long-term commitment.
How has COVID affected your activities?
Sadly, we have been affected a great deal. Many of our in-person events that we use our funding for were cancelled or had to move online, greatly impacting their effectiveness. It is also hard to form a joint strategy for the organisation when you cannot meet up in person for a few days, be creative and gather around the same table.
Flexibility is key and we are managing it by having online meetups, moving as many things online as possible, and trying to engage our members. One of our goals now is to develop a new community website, that is more interactive, allowing for a two-way conversation so it makes it easier for our members to connect.
Even though we have been going through a pandemic, we still had new members join, and we have made a big effort to encourage other members to stay involved in OCEANS.
What do EU Alumni relations mean in a post-Brexit era?
It is very challenging. I think there is definite scope for the UK to re-join Erasmus, we can hopefully still run events here for alumni of Erasmus+ programmes.
Britain is just one island, but we can still make a big difference in the world and if we work with the EU, we can make an even bigger difference. The EU has far more resources than the UK, but the UK has experience and knowledge that can really help the EU apply those resources, therefore, together we are a lot stronger.
The alumni relations are a link between the two groups, they are a bridge. If I had the chance, I would be in parliament lobbying the government to look at re-joining Erasmus. A lot of alumni want us to re-join Erasmus.
It's not going to be politicians that have never been on the programme, it's going to be people who can speak about their experience, their love, their passion, the benefits that it gave to them. This is what's going to get the UK to re-join Erasmus. I would say not only can alumni relations bridge the gap, but they are the only thing that can bridge the gap realistically.
What can the EU learn/benefit from Alumni associations?
The EU is trying to build up its soft power and to put out certain values like democracy, individual freedom, helping others, and Erasmus programmes are a great way to do that. Unfortunately, the EU doesn't have an unlimited budget, and so the better way to reach the most people is through credit mobility, but as this is short, the true impact of it will be from the connections humans make during their exchange continuing into the future.
The EU already provided a lot of support to us and we are very grateful for that, however, there is a lot more that we can do.
The alumni are a great way to form connections with people of another nation, I mean you have already given them something unselfishly and that does leave an impact. When somebody helps you and doesn't ask for anything in return that leaves an impact on you. You can see the affects with the Fulbright program in America. A lot of the world leaders are alumni of this, and I think that's where the EU needs to grow. It needs to realise just because someone's done an exchange doesn't mean that it's now their time to return something to you, they need continuous support by helping them grow, providing them with opportunities and training to really develop.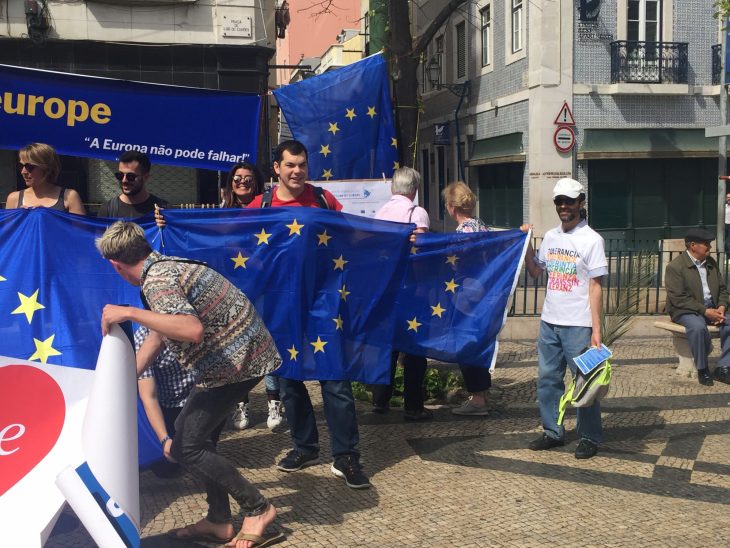 What does being an EU Alumni mean to you personally and what are some of your best memories that you can share with new OCEANS members?
In regard to my Erasmus+ exchange, I went to the Texas, U.S. Texas is a very unique part of the United States. When me along with the other European students arrived there, it was a very big culture shock, and it definitely brought us together as Europeans, that we were in this country, that was so different to Europe and see all the things that united us, that we had in common. Even though we share a common language with Americans, I have far more in common with Europeans and sometimes you have to realise that just because you don't speak the same language doesn't mean you are not the same person in a way, that you don't have the same values, and that's what it really taught me.
I had many great experiences during my stay in Texas. Once we went on a fieldtrip with the university to this wonderful national park in North Texas. It has great valleys, we walked around all day, we climbed hills, we laughed, it was very hot, but it was fun, and I got to know many people.
Another one was our tour of Texas. We were about 12 Erasmus students and 4 Americans that toured all of Texas. Although it is a huge state, we saw many cities and timed it perfectly to coincide with a couple special events that were going on. Austin was a great place to visit, they had the great South by Southwest festival on, and it was fantastic to go on and meet people, laugh, sing, dance. During that week and a half touring round I really got to know certain people and I've stayed in contact with them. When they came over to the UK, I've hosted and assisted them, and I've also gone to visit them.
Personally, it gives me a chance to look back on an amazing part of my life, share that with others, and then encourage them to take such opportunities.
About OCEANS
What is it?
OCEANS (Organisation for Cooperation, Exchange and Networking: Student & Alumni network of international exchange programmes) connects students and alumni of international exchange programmes. It is a global organisation and network of students, alumni, universities, and other stakeholders. It was designed exclusively for the students and alumni who have participated in the international credit mobility between Erasmus+ Programme and Partner country universities. It's free for members to join, run by volunteers, and supported by the European Commission.
When was it created?
OCEANS was created in 2009.
Who can be part of OCEANS?
OCEANS is open to students or alumni who have done an international credit mobility exchange between Erasmus+ programme and partner country universities. For more information, please see here.
How to become a member of OCEANS?
OCEANS has proven to be career-boosting, a platform for professional and personal exchange, and it is of course a fun place, too. You can join the community here.
Where is OCEANS present?
OCEANS is currently not a legal entity, so it is present wherever its members are.
Why is OCEANS relevant for EU ALUMNI?
OCEANS has a broad member base. Its cooperative culture, along with its happy and fun attitude mean that the network and its members are always a pleasant addition to any event. It has also many very experienced members that can help and advise other EU Alumni.