International Roma Day: Stronger Together to Make a Difference for the Rights of Roma
Despite the fact that Roma constitute Europe's largest ethnic minority with approximately 6 million Roma living in the EU, their status and rights are still overlooked by many in the public debate. Subsequently, Roma are still subject to discrimination and social exclusion. On the occasion of the International Roma Day on 8 April, we are looking at the EU and the Council of Europe's respective actions to support and empower Roma people across Europe, giving them the opportunity to realise their full potential and engage fully in political, social, economic and cultural life.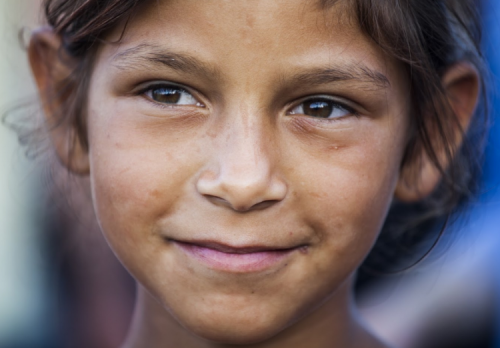 Starting with the EU, on 7 October 2020, the European Commission issued a new EU Roma strategic framework based on a comprehensive three-pillar approach. The three pillars aim to promote the socio-economic inclusion of Roma, while fostering equality and facilitating their active participation in public life. Following this ambitious plan, on 12 March 2021 the Council of the European Union adopted a recommendation on Roma equality, inclusion and participation in all Member States. The recommendation notes that the COVID-19 pandemic exerted additional pressure to the Roma population exposing them to excessive health and socioeconomic risks. Thus the recommendation aims, among other things, to reduce such discrepancies by facilitating the access of Roma to clean water, sanitary infrastructure and healthcare services, while also promoting their participation in daily life via digital services and distance education. The EU also recognises that an important feature of Roma exclusion has to do with antigypsyism and racially-motivated rhetoric. It subsequently made concrete proposals to mitigate the use of such rhetoric in its EU Anti-racism Action Plan 2020-2025.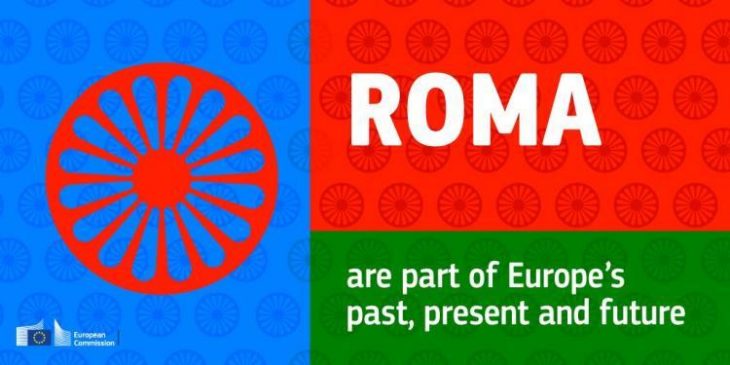 From its part the Council of Europe has been very active on fighting Roma stereotypes and strengthening their participation in public life. The Council of Europe's Committee of Experts on Roma and Traveller Issues (ADI-ROM(link is external)) provides input and suggestions to the Council of Europe's intergovernmental organs so that they can better protect and promote the human rights of Roma. The culmination of this work can be found in the Council of Europe Strategic Action Plan(link is external) for Roma and Traveller Inclusion (2020‑2025). The Action Plan is structured around three main lines of action:
1) combating antigypsyism and discrimination and supporting real and effective equality;
2) supporting democratic participation and promoting public trust and accountability;
3) supporting access to inclusive quality education and training.
Evidently the EU and the Council of Europe share the same values and motivation when it comes to their policies and approach to Roma. This common understanding is embodied in our Joint Programmes. The two organisations are running together several Joint Projects with the aim of better protecting Roma and integrating them in social life:
ROMACTED(link is external), building on the experience of previous joint programs, aims to make existing policies and practices at the local level more inclusive for all, including for Roma.
The "Inclusive Schools: Making a Difference for Roma children" (INSCHOOL(link is external)) project aims to make education more inclusive for all children, including Roma children.
Finally, JUSTROM 3(link is external) aims to improve access to justice for Roma women; enhance professional resources used at national level regarding the application of anti-discrimination standards with a focus on multiple discrimination, gender equality and Roma women and to increase synergies between the institutional frameworks of the European Union and Council of Europe.
The above reflects how the EU and the Council of Europe are taking active steps to fight discrimination and promote social inclusion for all minorities across Europe and especially for Roma. Today's International Roma Day should act as a reminder of this long-standing effort and as a commitment to do even more in the future. As Vĕra Jourová, Vice-President for Values and Transparency, Helena Dalli, Commissioner for Equality and Olivér Várhelyi, Commissioner for Neighbourhood and Enlargement Negotiations, stated recently 'Europe still has a long way to go to achieve real equality for Roma, respect for diversity and mutual understanding for historical experience. By working together we can make a difference and unlock the huge potential of Roma for the benefit of both Roma themselves and Europe as a whole.'
Author: International Roma Day: Stronger Together to Make a Difference for the Rights of Roma - European External Action Service (europa.eu)